What is Mindfulness?
Mindfulness is simply being aware, tuning into life with clarity and curiosity, holding experience with gentle compassion and kindness.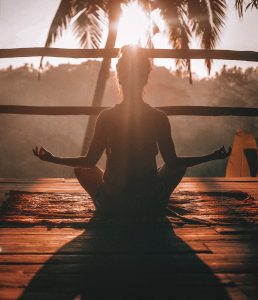 A mindful moment can be as simple as savouring a sip of coffee, sensing into the comfort of a tender touch, wondering at the delicate beauty of a flower, soaking up the warmth of the sun, relishing a fresh breeze, or immersing one's full attention into the joy of time spent with dear ones.
What are the benefits of Mindfulness?
While it is easy to be present in moments of pleasure and joy, mindful awareness is especially useful in times of difficulty or uncertainty.   Mindfulness training helps us to recognise and cope with periods of stress, depression, isolation, and helplessness.
The original Mindfulness program was developed for patients with chronic pain and illness, producing remarkable improvements in people's sense of wellbeing, empowerment, and resilience in managing their symptoms and their relationship with their conditions.
Mindfulness training offers useful support in being with cancer, in navigating that journey and all it might bring.  Mindfulness practice offers a kind and compassionate space to cultivate a new perspective in relating to difficulty or uncertainty.  The difficulties do not necessarily go away, but by being with them more mindfully, kindly, gently, compassionately, things feel steadier and more manageable.  With regular practice, Mindfulness becomes a way of being with day-to-day ups and downs, offering clarity and space to manage your wellbeing even in times of anxiety and loss.
How can we practice Mindfulness?
Mindfulness practice uses simple, short, awareness exercises.  They fit easily into your day.  You need no special equipment.  There is no academic learning.  You can practice while sitting in a chair, lying on a bed, walking, looking out the window, washing your hands.
You begin by cultivating mindful awareness in everyday experience, drinking a cup of tea, eating a meal, or simply breathing.  You learn to tune in to your body, mind, and feelings, which helps in managing your wellbeing.  You learn quick tricks for self-calming.  You learn how to fit Mindful practice into your own day in your own way.
Practicing mindfulness is especially rewarding as part of a safe, supportive, and caring community.   We are here for each other. You are not alone.
As a taster into mindfulness, here are three practices,
5-minute grounding meditation, acknowledge how you are feeling, finding a sense of grounded calm, so you can reconnect with your experience from a measured and mindful place, before going on with your day. Try it here.
30-minute sitting with the difficult: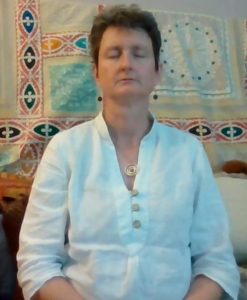 The practice is modelled in this link and guided here  with space for you to explore your own experience.
This practice is designed for times of mild difficulty, say something around a 4/10 in intensity. Instead of finding a distraction, mindfully explore your experience.  The intention is to stay as witness to your experience, not get caught up in it.  You might find it useful to do some journaling after the practice.  This gives space for clarity, perspective, understanding, wisdom, mindful decisions.  You are invited to do something to bring a sense of care and kindness for yourself after your practice.
15 Minutes breathing space for self-care during a busy day
https://www.youtube.com/watch?v=FV-iG9Ojax8
Create 15 minutes to let go of responsibilities, and to arrive in to stillness, connect with your body, bring care and space to what is present, and hold it all with self-care.  Nothing to do, nowhere to be, just here, with this breath. Well done for giving yourself this acknowledgement, this time of stillness and this moment of mindful self-care.
Anna Edgar.
I am a CSG06 Active Listener, and a qualified Mindfulness coach, trained in MBSR, MBCT and Living Mindfulness (an adaptation of MBSR incorporating mindful self-compassion practice and mindful movement). I have an established Mindfulness practice of 9 years and I teach classes in MBSR, Living Mindfulness and Mindfulness for Teachers.  I am Scottish, resident on the Cote d'Azur since 2004, a full-time schoolteacher and part-time Mindfulness Coach.