Sunday  30th October 2022 is the date of the next Nice-Cannes Marathon, and we are excited to report that we have once again, a team of runners who are training hard to run in support of Cancer support group 06.
We have 4 runners competing in the whole marathon and 5 +1 runners in the relay team.
Let us introduce them here;
Running the whole marathon-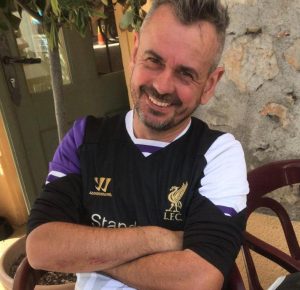 My name is Jan , I'm 51, father of 4 and originally from the wirral. I've had some health challenges and injuries to overcome in recent years , so completing this marathon means everything to me and my family . I am very proud to run for CS06 ; sadly like many people , our lives have been touched by Cancer and so we greatly admire your work."
Our youngest runner is Joshua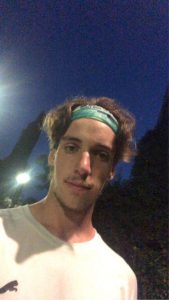 . 'Hi my name is Joshua, I'm 19 years old and nothing brings me more pleasure and motivates me more than to run for a cause like this one. We all appreciate your generous donations!
Here is Shaun who already ran the marathonl last year after recovering from cancer,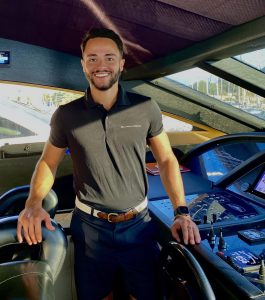 'Hi, I'm Shaun and I really hope that given all circumstances, you will be extra generous and donate as much as you can. I promise I'll run for you and beat this!! '
Zdenek will run the full marathon on Sunday October 30th. In his own words: "I was born almost 50 years ago in the Czech Republic where I started to run. After six years in Laos, where I ran my first half and full marathon, we moved with my family to Mouans-Sartoux. This year I started a new job in ESAT la Bastide (Etablissement et Service d'Aide par le Travail) where we try to help and integrate people with different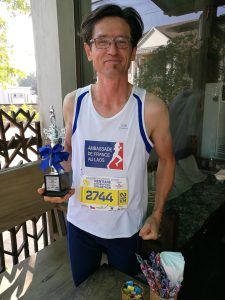 handicaps. I have many friends with cancer problems and I know how important it is to help them. So it will be just a few kilometres for a good reason."
Running alongside these brave runners will be the equally courageous relay team, consisting of Alessandro, Anna, Hugo, Lesley and Marc.
Alessandro – I am thankful to be able to run again this year to support this great, great cause. I lost a family member to cancer few years ago, I had dear ones really close to me being hit by this disease, most of them still fighting to defeat it. CSG06 provides such important support for anyone suffering in this area – be generous, they deserve it!"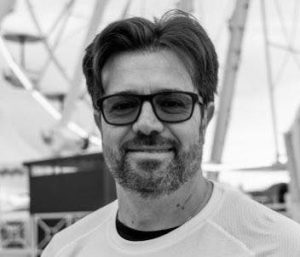 Anna -Here she is in her own words: I am proud to represent CSG06 Cancer Support Group in a joint effort to raise money for such an important and close to my heart cause. Running is my Me time and I am looking forward to race day and would be delighted if you can help to support us by giving a donation!
Hi, my name is Hugo, I'm 20 years old. I'm an occasional runner who needs motivation to get going. CSG06 just gave me the right kick since I believe that we are all potential victims of cancer. I hope we can raise enough money to make sure that CSG06 can keep on providing help to those who need it. Thank you very much for your donation.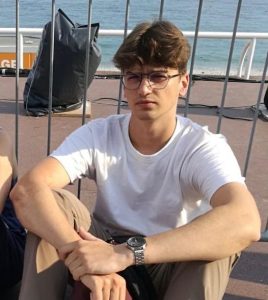 Lesley – This is my third year participating at the marathon relay for CSG06. They were always very helpful, kind and available for a member of my family when we needed support and I want to keep on helping this organisation to raise money to help other people that are going through cancer. So here I am once again counting on your big help and generous wallets!"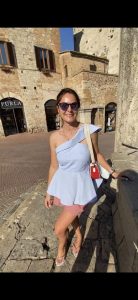 Marc-My wife Julie died almost 2 years ago of breast cancer after more than 12 years of various treatments. During this time the CSG06 team provided much help with mindfulness and massages and friendship. By joining the CSG06 marathon relay team I hope to help them continue their work. So since actions speak louder than words it is time to dig out my old running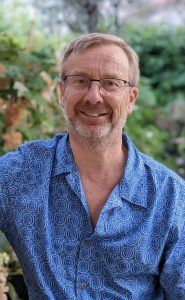 shoes ! "
Please encourage and support our awesome team of selfless runners by donating to cancer support 06.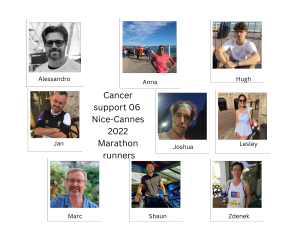 Thank you!